Study on hard cheese brand awareness and image in Poland

Industry

Hard cheese manufacturing

Geographical coverage

Poland

Client type

Manufacturer

Delivery time

5 weeks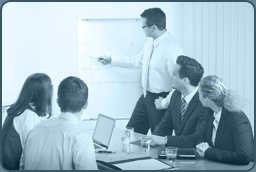 Client's need
Our client, a Polish hard cheese manufacturer, required market information on changes in the awareness and image of its cheese brand as compared with the competitive brands. The study was to verify advertising campaign effectiveness in increasing brand recognition and enhancing brand image.
Our deliverables
Research PMR performed a large-scale quantitative and qualitative study, covering a quantitative survey on a representative sample (1078 Poles), a Central Location Test (among 400 consumers) and accompanied shopping trips with 10 hard cheese consumers in the budget and premium sectors. The findings were presented in the form of a study report with an attached detailed database, containing data on the awareness and image of the competitive brands. The study results were supplemented by a presentation given to a wider group of the top decision-makers, which featured marketing recommendations based on the study conducted.
Value for the client
Based on the results delivered, the client was able to evaluate the efficiency of marketing activities with respect to brand awareness, and compare the recognition level recorded before and after the advertising campaign. The findings concerning the brand image made it also possible to assess if the advertising concept had the intended effect regarding enhancing the brand image. Additionally, the client gained a number of consumer insights collected during the assisted shopping trips with hard cheese consumers.